This post may contain affiliate links. Please read our disclosure policy for more information.
If you have the opportunity, a stop at the National Museum of the United States Air Force in Dayton, Ohio, is a great way to spend an afternoon.  And it's absolutely free!  Even if you think that military history really isn't your thing, this place is worth a stop.  The exhibits here are pretty awe-inspiring.
The buildings that house the museum are impressive in themselves.  The main building tells you that you are about to see some big planes.
The National Museum of the USAF, located at the Wright-Patterson Air Force Base, is the official museum of the Air Force.  Although the museum is free, be prepared to go through security.   Since we were on a road trip and our time was limited, we made a brief stop and were determined to see the highlights.  The museum is open 9:00 a.m. until 5:00 p.m., so try to give yourself at least two hours to really see everything, even more time if you are really interested in reading the information at all of the exhibits.  Many museum volunteers are scattered throughout the museum, and they really want to make sure you have a great visit.  When we told them our time was limited, those volunteers would tell us where the most popular planes were and how to make the most of our time.  I highly recommend talking to some of them to help you plan your day.
This place is enormous!  Along with the main building, the complex includes four hangars full of planes.  We decided to do things a little bit out of order chronologically so we could be sure to see the more popular exhibits.  We headed towards the back of the complex, but we often stopped along the way when something extraordinary caught our eyes, which was often!
Now, I'm not going to pretend to have a lot of knowledge about military planes and their history.  I'm fascinated by them, and I have a lot of respect for the people that flew them.  I can't imagine what so many people went through to protect our freedom.  But, I don't know the names and history of all of these planes.  Feel free to leave me some information in the comment section to help me out!
I do know that the above plane is commonly referred to as the stealth bomber.  It's pretty magnificent to see in person.
The presidential planes are popular in the museum.  You can see several Air Force One jets, including the one that returned President Kennedy's body to Washington D.C.
You are able to walk through most of the presidential aircraft, but note that the passages are very narrow.  There isn't a lot of room to begin with, and the glass enclosures help protect the interiors of the jets.
The picture below shows an elevator that was used for President Roosevelt on his jet.  This elevator just fits his wheelchair.
Many of the exhibits are arranged by time periods.  One section is devoted to early flight.
I really liked this exhibit.  It was a little eerie for me, though, because I went in this section by myself and it was closing time.  I was alone.  I started having visions of Night at the Museum.  Sometimes my imagination runs wild.
Another great area is dedicated to World War I.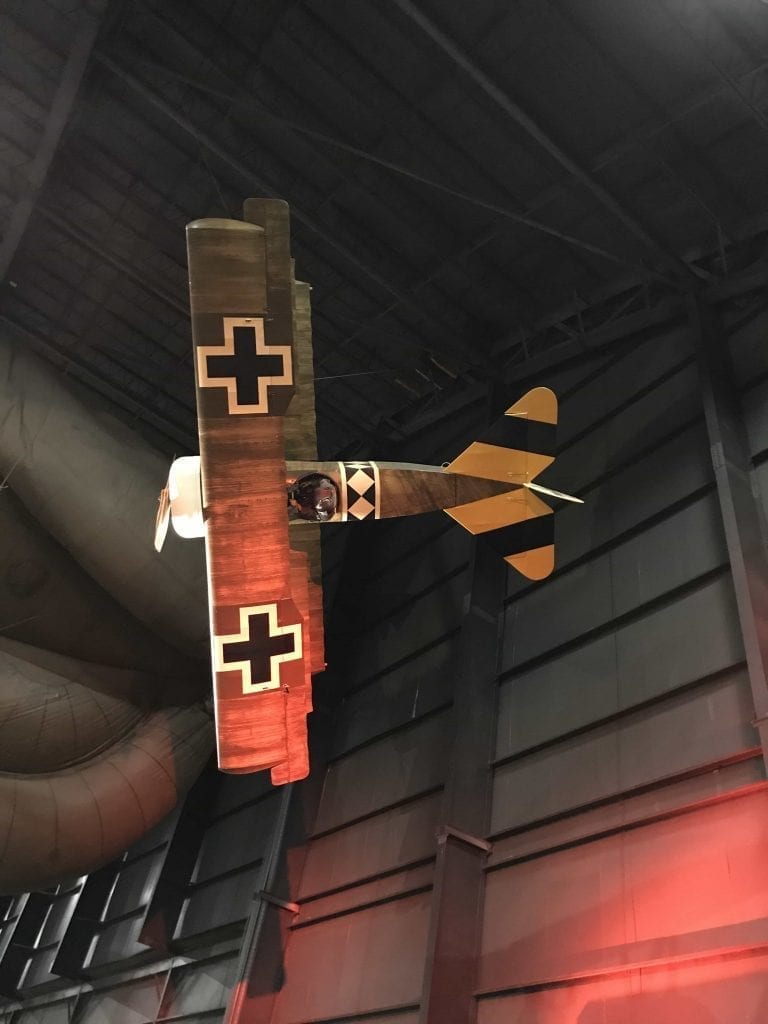 And World War II.
Other wars and conflicts are also represented.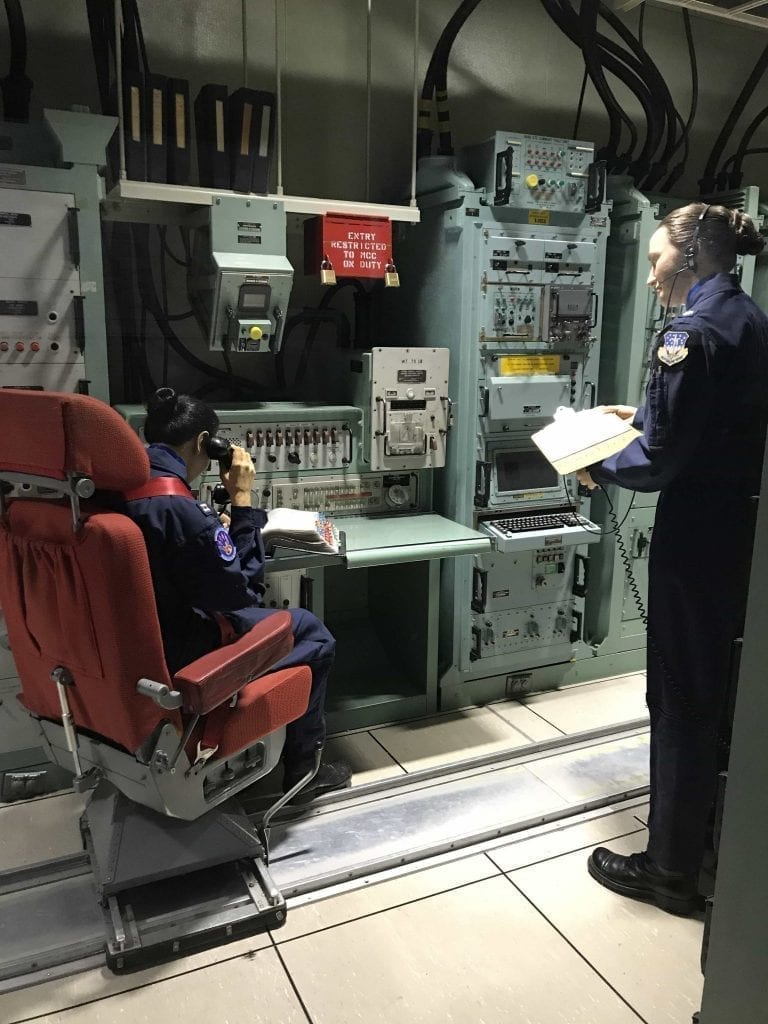 One room is dedicated to rockets.
And many other rooms are filled with planes of all kinds and sizes.
We really had a great time visiting this museum.  I wish we'd had more time to explore, but when you are road trippin' it, sometimes you just have to work in what you can when you can.  The museum also has a gift shop and a cafe, so you really could spend several hours here.  During our visit, there was a temporary display dedicated to Bob Hope and his USO work over the years.  I'm a fan of classic radio and TV, so I was happy to see this display.
I was so glad we made time for the National Museum of the United States Air Force.  As Bob Hope would say, "Thanks for the Memories!"