This post may contain affiliate links. Please read our disclosure policy for more information.
What do you do after stuffing yourself at Thanksgiving in Tulsa? You burn it off at Gathering Place. When we visited my brother-in-law for our Thanksgiving feast, he knew the perfect place to explore on a beautiful fall day. This is not your average city park. Located along the Arkansas River, this place ignites the imagination. It's a fun place to explore any time of year, but the park is especially beautiful in the fall. I'd love to go back and see a concert or rent a boat sometime, especially in the spring or summer. If you're near Tulsa, be sure to put Gathering Place on your itinerary, no matter what time of year it is.
Walk the Winding Trails
We arrived at a parking lot near the park, but it wasn't the main parking area. We parked at a small lot south of the park. Parking and the park are free, though, so that is a plus. As soon as we entered the park, we saw this area across the water.
After winding around a bit, we came upon the ONEOK Boathouse. You can rent boats here in season.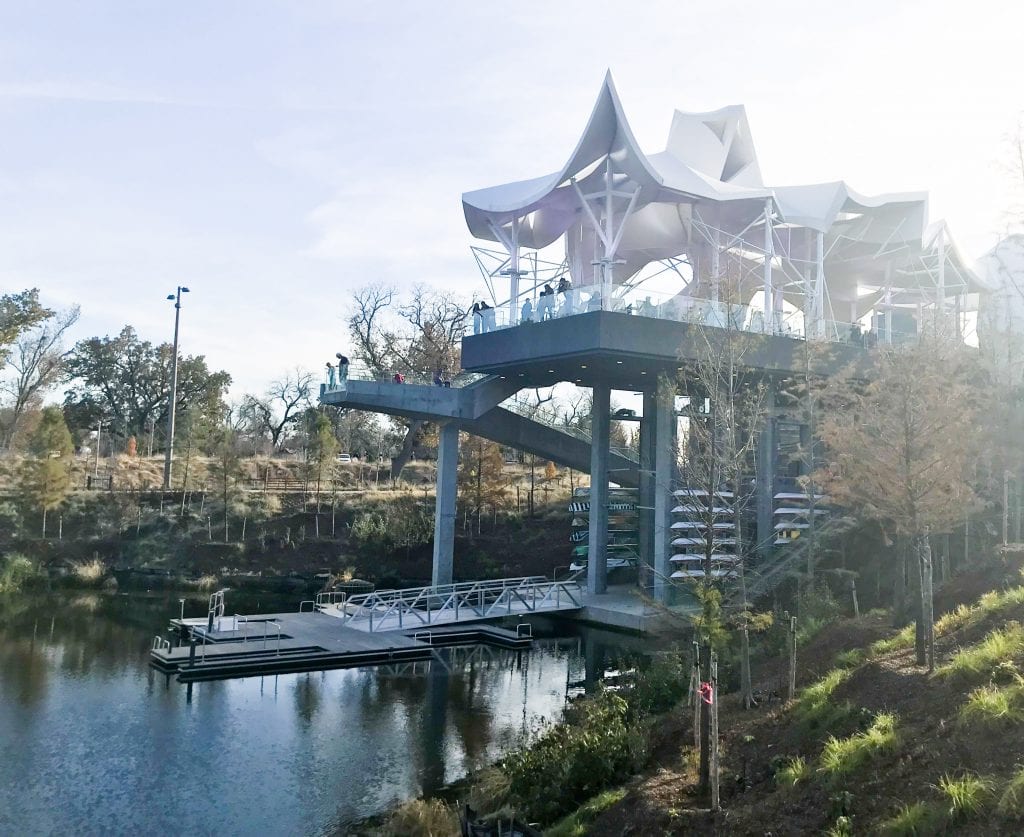 Explore the Wonderful Playgrounds
The play areas at Gathering Place are simply amazing. These areas are collectively known as the Chapman Adventure Playground. Kids will want to spend hours here.
So many walkways to explore!
How about a pirate ship?
There are plenty of things to climb at Gathering Place.
How cool!
This water play area would be perfect for warmer days.
You can also climb on animal shapes.
You can even change your perspective. Here you can become small when the grass and animals become huge!
There are also opportunities to imagine yourself as citizens of a town. Gathering Place takes playing "house" to a whole new level.
Take in the Beauty of Nature
Even if you don't climb on a single structure, you can't deny that just walking through the park is captivating. I'm sure the beauty changes with the seasons.
Experience the Interactive Areas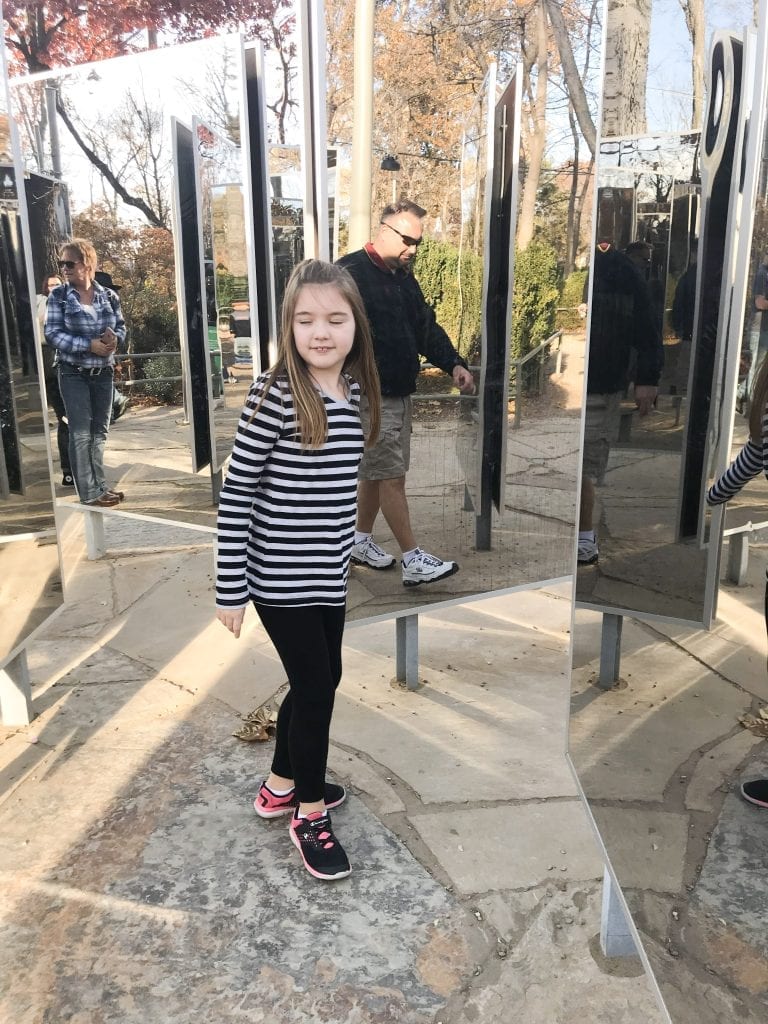 This area of the playground is known as the Ramble Sensory Garden. These attractions aim to involve your sense of discovery.
It's hard to resist interacting!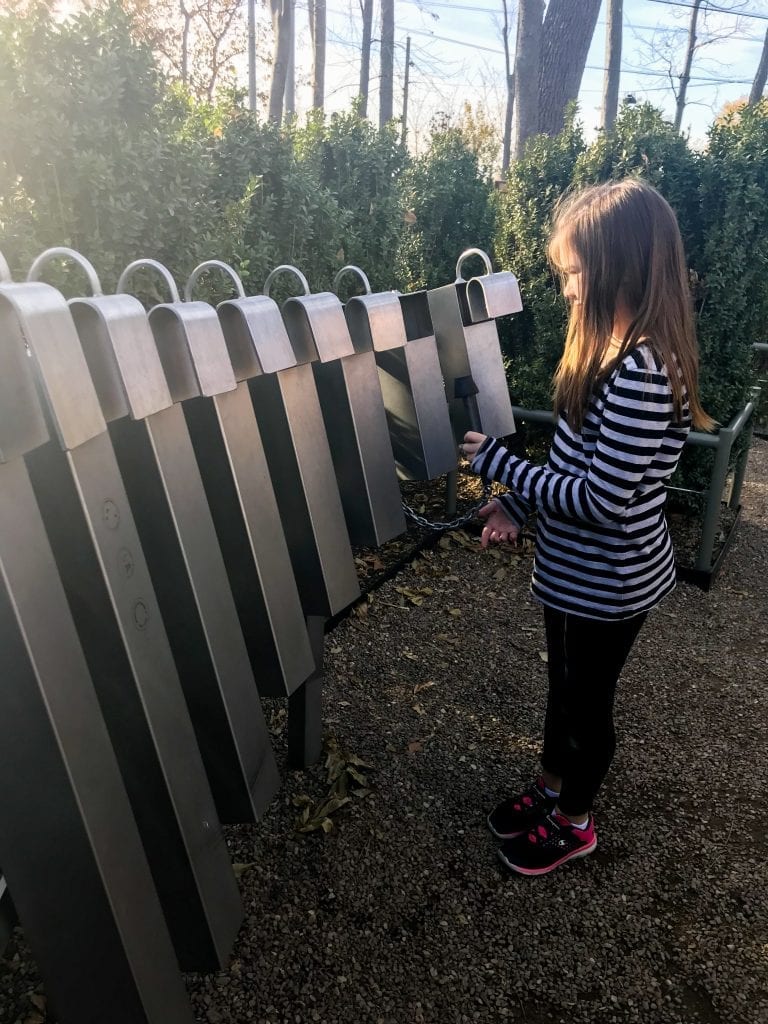 It's a great place for families to have fun together.
Have a Treat at Williams Lodge
Williams Lodge has spaces inside and outside where you can have a seat and enjoy each other's company. The indoor part even has a fireplace.
The weather on this day was perfect for either space.
Inside you can have some coffee or hand-scooped ice cream. Yum!
You can also purchase a water bottle or t-shirt.
Gathering Place in Tulsa is one of the most awesome playgrounds I have ever seen. The name fits perfectly, and I hope you and your family have the opportunity to gather here soon. If you're ever in Tulsa, be sure to check it out!
Click below to read about some of our other great outings in the Midwest.
Wonders of Wildlife Museum and Aquarium–Springfield, Missouri
Louisburg Cider Mill–near Kansas City, Kansas
Laura Ingalls Wilder Home and Museum–Mansfield, Missouri