This post may contain affiliate links. Please read our disclosure policy for more information.
If you're driving Route 66 and find yourself in Miami, Oklahoma, be sure to stop at Waylan's Ku-Ku Burger. This iconic drive-in hamburger joint opened in 1965, and it wasn't long before more restaurants sprang up across the Midwest. Today, only one restaurant remains. The current owner purchased the restaurant in 1973, and he continues to make sure that his customers can come by for a hamburger or a sweet treat.
One cloudy day during spring break, Kristin and I decided to make a drive over to Miami to give it a shot. Joplin is only about a half hour away from Miami, but we'd never been.  Incidentally. we only live about two blocks off Route 66 in Joplin. It was time to check out some local history and taste some yummy treats.
Initially, I was bummed that our Ku-Ku day was a tad dreary, but really, it made the neon sign better. Something else to know–currently Waylan's Ku-Ku Burger is only open from 10:00 a.m. to 5:00 p.m. People will be disappointed to head to the restaurant for dinner to discover that it's closed. Also, the dining room hasn't been open since Covid-19 happened. But don't worry. There are two drive-thrus, one on each side of the building! And, there's a picnic area.
Waylan's Ku-Ku Burger: The Restuarant
The restaurant itself is a perfect example of whimsy and nostalgia. The Ku-Ku bird is adorable!
The building reminds me of dining out for fast food in the 1980s. I got Mr. Quick vibes, for sure. Do you remember Mr. Quick restaurants? After a "quick" Google search, I've discovered that there still are Mr. Quick's out there.  But they are long gone from my area.
Anyway, when we arrived at Waylan's Ku-Ku Burger, it was just before lunchtime. It wasn't too busy yet. That soon changed. When it was our turn to order, we pulled up to the Ku-Ku next to the menu.
The menu is what you'd expect for a classic hamburger joint.
We decided to sample a few things, including desserts. In fact, we may have eaten the desserts first. I mean, it was ice cream; we had to.
Waylan's Ku-Ku Burger: The Food
After we paid and received our food, we took it over to the picnic area. Kristin got a kids' meal with chicken strips. That's kind of her "go-to." I love that it's served in the car box!
I had a regular hamburger.
Kristin's chicken strips were tasty. The meal also comes with fries and a drink.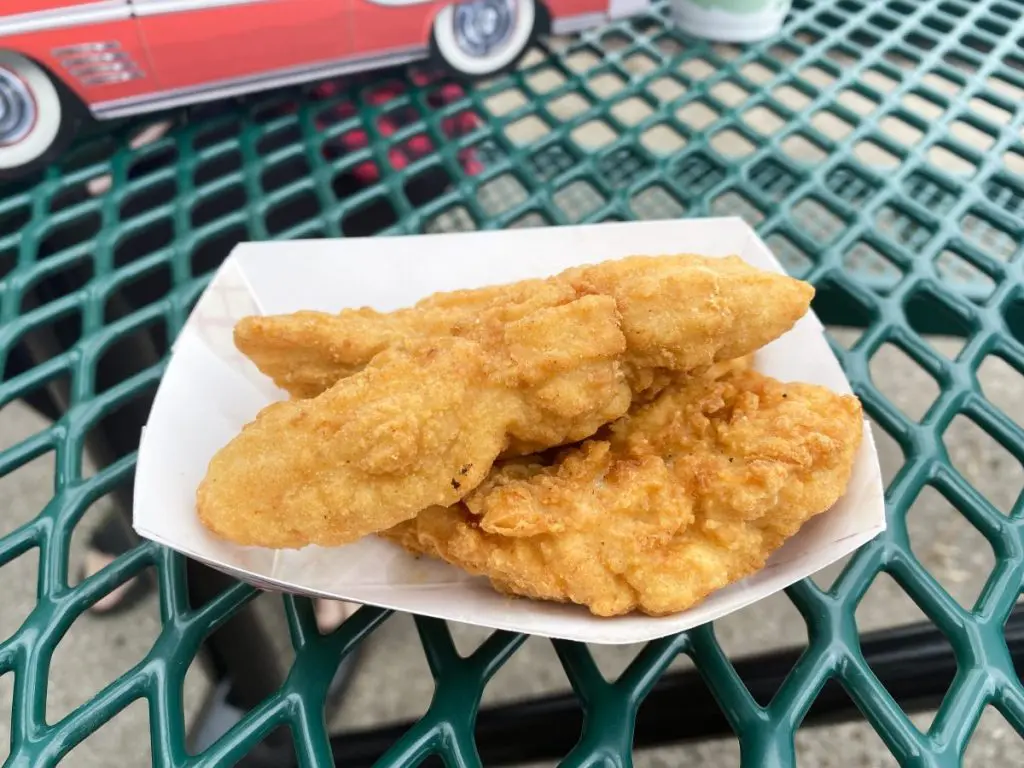 I couldn't resist trying the fried pickles. What's different at Waylan's is that they are spears instead of chips.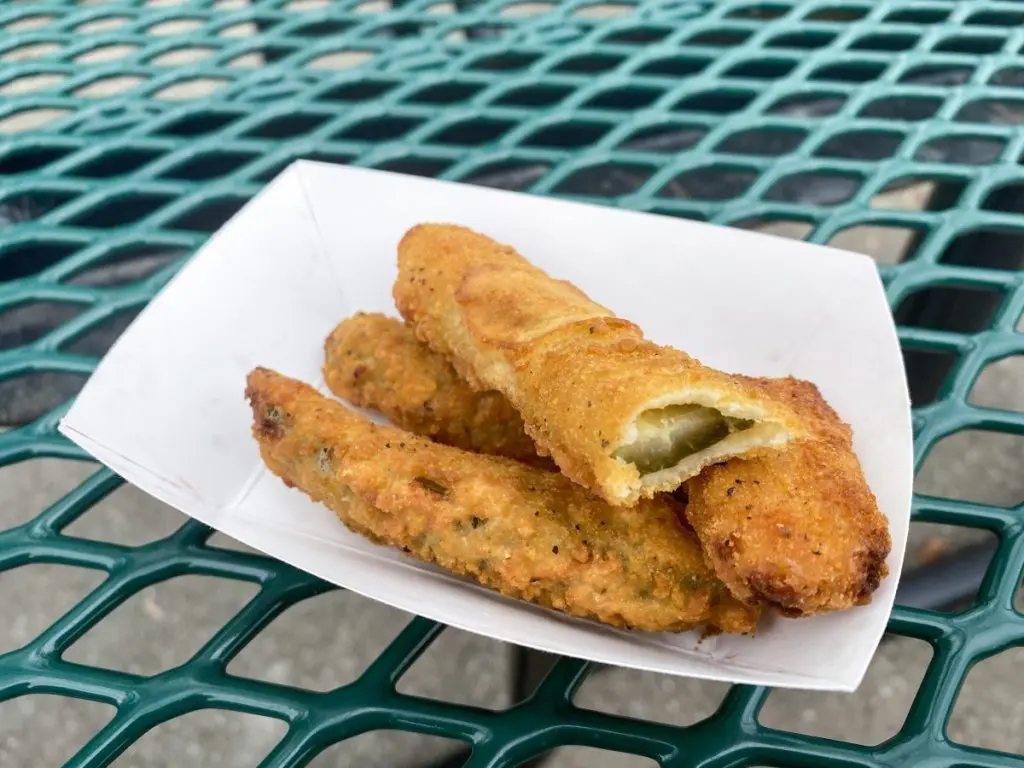 And now that dessert we started off with– I got the Flavor Burst Cone in Cotton Candy.  Kristin had the Oreo Cyclone. And yes, we sampled each other's treats!
Waylan's Ku-Ku Burger is a perfect little stop on Route 66. It has the classic fast food you'd expect and some fun unique items that you can't get at just any fast food place, like the fried pickle spears. The building is adorable, and the Ku-Ku birds are worth the photographs. If you're on a Route 66 journey or just in the Miami, Oklahoma, area, be sure to put Waylan's Ku-Ku Burger on your list!
Other Route 66 Stops:
Blue Swallow Motel–Tucumcari, New Mexico
El Rancho Hotel–Gallup, New Mexico
Cozy Dog Drive-In–Springfield, Illinois
66 Drive-In Movie–Carthage, Missouri